go to content
essie
nail polish
base & top coats
nail care
virtual try on
nail art
tips & inspirations
about us
authorised retailer
sitemap
faq
contact us
terms of use
privacy policy
facebook
pinterest
youtube
instagram
tips & trends
must try: nude nail colours for all skin tones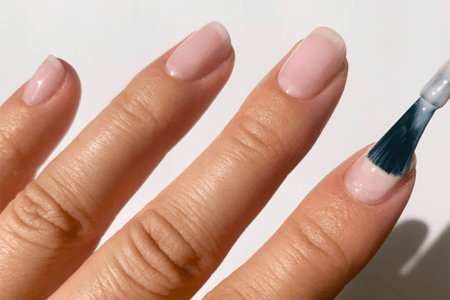 ever find yourself looking for a nail design that goes with everything? surely, it's nude colour nails. it might seem like a basic answer but… that's kind of the point. nude nails are a simple yet classy nail design to suit any outfit and every occasion while bringing a touch of chicness to it all. if you love that barely-there style like sofia richie's wedding day manicure, go for a sheer hue and apply some apricot cuticle oil before leaving the house for some extra shine. but if you prefer a natural look with just a bit more coverage, we've got you covered with our guide to nude colour nails for every skin tone.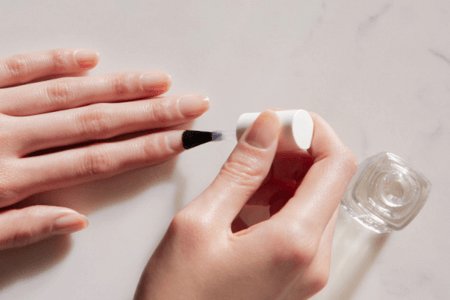 nude nails inspo
when it comes to nude colour nails, there are endless options to choose from to create the perfect essie manicure. true nudes are a classic, while pink leaning natural hues make for that flirty but elevated look. maybe you want a timeless mauve nude manicure like rihanna's unforgettable 2016 vmas nails. if trending tones are your thing, all you have to do is look to yara shahidi's met gala mani or j lo's recent nail styles to see taupe is all the rage now. celebrities inspire all types of nude nail ideas, but how do you recreate them? it starts will healthy fingernails, so nail treatments and base coats are always the first step. but when it's time to add polish, read on for statement nude hues that never go out of style.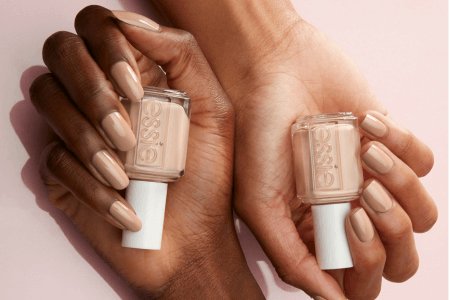 truly nudie
true nude nail colours create some of the most classic manicures, but finding your perfect shade can be tricky. luckily, essie's been in the lacquer game for a long time, which means we have nude polishes to suit any skin tone.

• dark skin tones and a deep, true brown polish are a match made in nail polish heaven - when it comes to nude nails, so no to-do is kind of a no brainer.

• medium dark skin tones can look to the shade clothing optional for its light sienna brown finish.

• medium light skin tones need a nude polish with just the right amount of depth, so try the warm pastel nude tone of keep branching out.

• light skin tones can find a true nude in of corset - whether it's a sheer, hailey bieber-style mani or a full coverage look, this polish can do it all.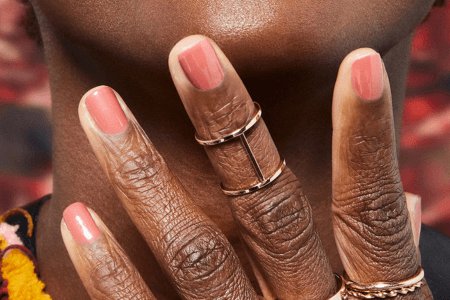 leaning pink
when you want nude colour nails that still give off a fun vibe, pink hues are where it's at. the key to perfectly pink hued nude nails is knowing the difference between a true pink polish and nude lacquer that just hints at the shade - here's our guide.

• dark skin tones can find a beautiful pink toned, terracotta nude nail colour in the polish shade mrs always right.

• medium dark skin tones and woven at heart are the ultimate pair. this coral hued lacquer creates stunning pink nude nails – plus, the gel couture formula makes for a lasting manicure.

• medium light skin tones need look no further than buns up for a nude nail colour that leans pink but still has that classic beige base.

• light skin tones are complemented by nude shades with pink tones and a high gloss finish – recreate the royal look with ballet slippers.
make it mauve
when you think of nude nail colours, purple may not spring to mind as a natural choice. but for nude nail ideas that make an splash, mauve tones are an out-of-the-box yet impactful choice. get inspired with our favourite mauve nude polish picks for all skin tones.
•

dark skin tones
and deep, muted mauve polishes make for an elevated nude (but-not-too-nude) mani, so
get a mauve on
is sure to stun with its smoky purple hue and grey undertones.
•

medium dark skin tones
can find harmony with dusty purple nude nail colours - we love
island hopping
(the shade and the activity).
•

medium light skin tones
need nude polishes with a rich base, so try
princess charming
– a rosy-mauve hue accented by hints of nutmeg.
•

light skin tones
and
last nightie
are a match made in heaven – the lilac mauve hue has an iridescent finish perfect for a trendy sheer mani. apply a single coat and lock in the glazed look with a
top coat.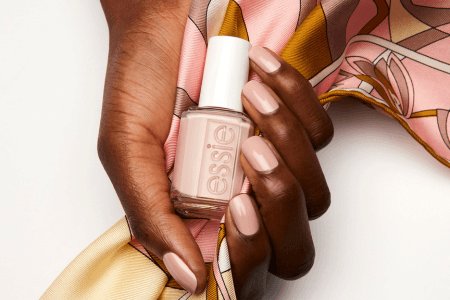 a taupe touch
taupe could be the plushest colour for nude nails that really gives that something extra. it's a shade that strikes a balance between brown and grey that is somehow both commanding and soft – a true classic for nude colour nails that packs a punch.
• dark skin tones can find a flirty, chic nude nail colour palette in the true taupe tones of take me to thread.

• medium dark skin tones and the shade chinchilly pair perfectly for a sophisticated, grey toned nude manicure.

• medium light skin tones are highlighted by soft but impactful taupe shades, so topless & barefoot is a hero shade for effortless elegance.

• light skin tones and taupe polish don't always get along, but the mellow, beachy beige hue of sand tropez provides nude nails that just hint at the grey-brown tones of taupe.
with nude nail ideas sorted it's time to expand your polish wardrobe with some colour, check out our favourite colour trends to inspire your next manicure.