go to content
essie
nail polish
base & top coats
nail care
virtual try on
nail art
tips & inspirations
about us
authorised retailer
sitemap
faq
contact us
terms of use
privacy policy
facebook
pinterest
youtube
instagram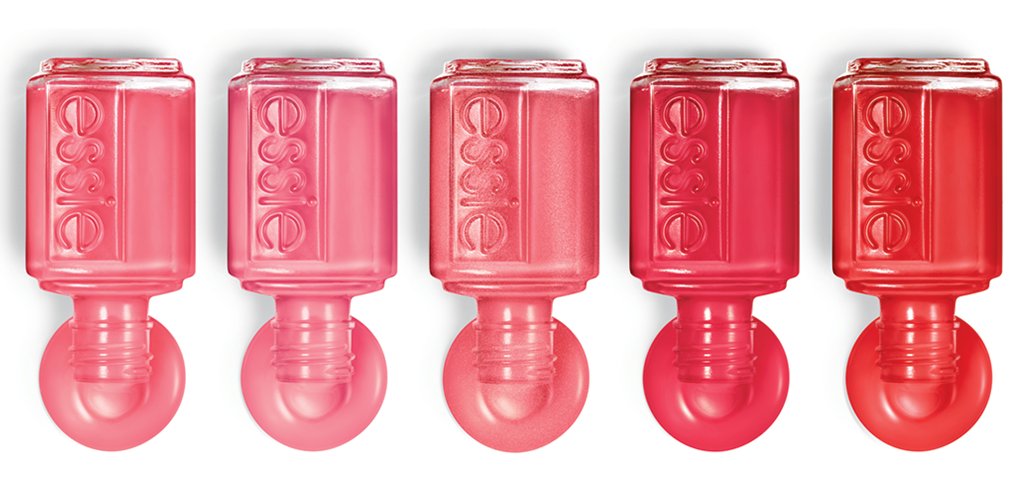 pink nail polishes
explore the world of pink nail polish with essie. featuring a wide range of pink nail polish shades, glam up your manicures with essie Australia.
select a colour family
---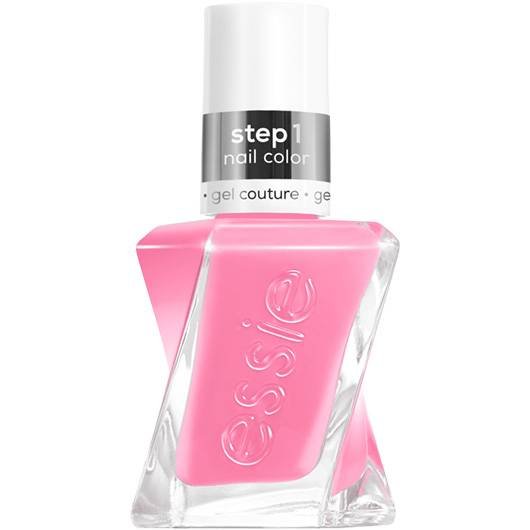 haute to trot
Haute To Trot is a gel couture nail polish from essie. Create a beautiful at-home manicure with this bright pink nail colour. Shop Now!
---
whether it's sweet, baby pink nail polish or hot pink manicures, pink is never out of style. depending on your desired look and feel, pink nail polish can add a soft or bold touch to your fashion.
how to apply pink nail polish?
whichever pink nail shades you choose, the essie nail polish collection is all about at-home salon-quality manicures. start by prepping your nails with one coat of any essie base coat nail polish. next, apply 2-3 coats of your chosen pink nail polish. remember, this step is also dependent on your desired coverage.
finally, seal and protect your fresh manicures with an essie top coat nail polish. for an extra step, nourish and hydrate your cuticles using essie apricot oil.
visit our at-home manicure page for a step-by-step guide on applying and caring for your nails.
feel cute with baby pink nail polish
if you're all about that subtle manicure look, try essie's pillow the talk nail polish. this sultry baby pink nail polish will give you a light and subtle nail colour, perfect for any occasion. the fiji baby pink nail polish is also an endearing option to try on from essie. with flawless coverage and durability, this creamy pastel nail polish is all about that girly and glossy finish at your fingertips.
our elegant pale pink nail polish
if you prefer a stronger touch of pink but still soft enough, try essie's pale pink nail polish shades, including the romper room nail polish. with a hint of rose pink, this nail polish adds a hint of stylishness to your daily wear. not to mention this sweet nail polish is vegan and free from harmful toxins, which makes it the perfect nail polish to wear all day long.
be bold with hot pink nail polish
get loud with the pucker up electric pink nail shade. this eye-catching nail shade is all about blending that confidence and femininity into beautiful manicures, embodying fun and spontaneity. this hot pink nail polish is also a great way to add a pop of colour to your fashion. with a glossy finish, this enamel nail polish also features an easy glide brush for a quick and easy application on nails, so you can say goodbye to messy manicures!
how long does pink nail polish last?
with proper care, your nail polish can last for more than a week without chipping. to help your manicure last longer, try using essie's base and top coat collections. also make sure that you wait 30 to 60 seconds before each application.
another option is to try our longwear nail polish collection, including the v.i. please or the woven with wisdom nail polish for salon-like manicures at home.
browse our pink nail polish page to view the complete collection.