go to content
essie
nail polish
base & top coats
nail care
virtual try on
nail art
tips & inspirations
about us
authorised retailer
sitemap
faq
contact us
terms of use
privacy policy
facebook
pinterest
youtube
instagram
tips & trends
strong nails how to's (winter edition)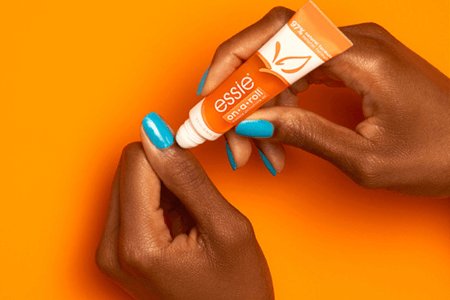 playing with seasonal colours is a fun way to switch up your nail polish look, and just like how skincare can unlock flawless makeup, nail care is your golden ticket to manicure perfection. but as temperatures drop, harsh winds, icy air and a dry atmosphere can impact nail health, resulting in brittle nails prone to breakage. while some extra steps need to be taken to maintain strong, healthy nails in the winter, nail care doesn't have to be tricky. want to keep your manicure in tip top shape all year round? read on to learn how to get healthy nails and cuticles with our strong nails how to's – winter edition.
what are strong nails
not only can healthy nails be an indicator of overall wellness, they're also the foundation for a flawless manicure. but the winter climate can cause dehydration, leading to weak, brittle nails. if you want to know how to make your nails grow strong, you first need to understand the hallmarks of healthy nails.
durability – so they're hard to break and don't bend easily
a smooth surface without ridges
no blemishes or white spots
a slight glowing sheen (even without polish)
how to make nails stronger in winter
pliability, chipping, texture or dullness are all common nail concerns when winter rolls around. so, if you've noticed any of these nail issues, it's time to give your fingertips a little tlc with tips for how to get stronger nails.
1. nourish the nailbeds with a comforting cuticle oil.
2. take a polish break and reach for a nail strengthener instead.
3. never skip base coat when giving yourself a mani.
4. opt for strengthening nail polish formulas.
ahead, bring back healthy fingertips with our-by-step guide on how to get strong nails. let's get into it.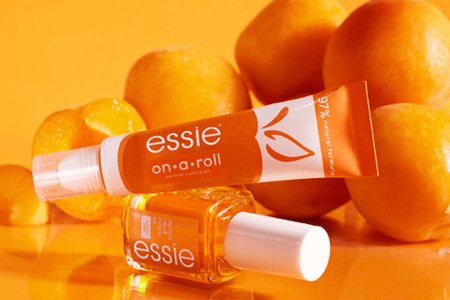 1.

invest in a good cuticle oil
the importance of healthy nailbeds is often underestimated, but if you want to grow healthy nails, moisturised cuticles is nail care 101. when it comes to caring for your nailbeds, apricot cuticle oil is a hydrating hero for supporting nails at the source. with a fast-absorbing vegan formula, this nourishing oil conditions fingernails with a dose of moisture. beyond the cuticles, apricot cuticle oil also benefits the nails themselves, helping to enhance moisture and maintain hydration. enjoy the excuse for a daily hand massage by gently rubbing apricot cuticle oil to your fingertips twice a day.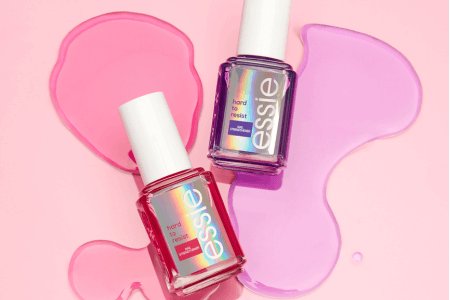 2.

give your nails a rest
trust us when we say we love nail polish more than anyone – but even we have to concede that it's important to give your nails a lacquer break from time to time. in terms of how to get healthy nails, switching out polish for
nail strengthening treatments
for a day or two between manis can help enhance nail health and improve durability. available in three formulas with nail bonding technology, essie nail strengthener forms a barrier to protect your nails against daily wear and tear.
purple tint hard to resist nail strengthener
neutralises yellow tones and reveals brighter nails.

pink tint hard to resist nail strengthener
provides natural glow and shine.

hard to resist advanced nail strengthener
targets soft, damaged nails with msm technology (a natural compound found in keratin).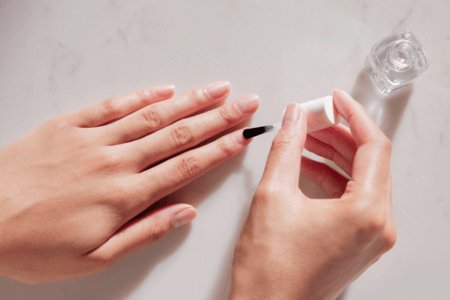 3.

never skip the base coat
we've said it before, and we'll say it again: never skip the base coat (like, ever). not only do
base coats
support a
long lasting mani
, they prevent stains from pigmented polish by creating a barrier between your natural nail and coloured lacquer. plus, certain base coats can actually benefit nail health - look no further than the
strong start nail strengthening base coat
. infused with biotin to reinforce weak and brittle nails, this is our champion base coat for how to get strong nails. just add a swipe before going in with polish for your most durable mani yet.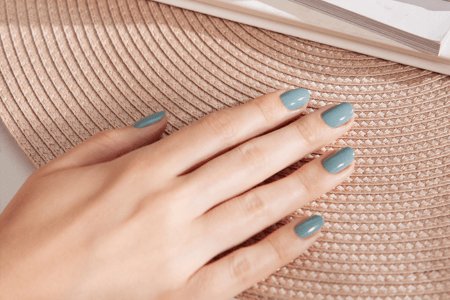 4.

consider polish formula
we've covered nail care hacks to strengthen your nails, so now it's time for the fun part – colour. when it comes to selecting nail polish for your winter mani, it's a good idea to look a little deeper than just hue and consider formulas to support healthy nails. essie nail polishes are made with our
vegan & 8-free formula
so they don't contain unnecessary chemicals that can be harmful to nails. to give fingernails just a little extra love, choose a shade from the
colour + care collection
, expertly developed to pack a 1-2 punch of strength and colour in a single swipe.
now you're all caught up on how to have strong nails even in the colder months, get inspired for your next mani with winter nail polish colours.