go to content
essie
nail polish
base & top coats
nail care
virtual try on
nail art
tips & inspirations
about us
authorised retailer
sitemap
faq
contact us
terms of use
privacy policy
facebook
pinterest
youtube
instagram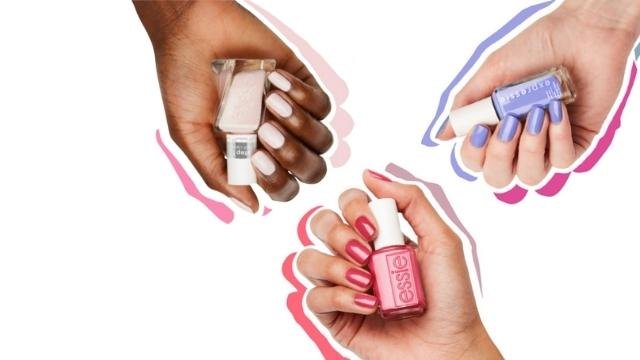 National Nail Polish Day
celebrate with us!
longwear
fairy tailor
Essie Gel Couture Fairy Tailor gel nail polish is a sheer nude pink nail colour. When you wish upon a star, this classic nail varnish swoops in to make all your dreams come true. Promise!
view details
enamel
cute as a button
a juicy persimmon delight.
view details
quick dry
sk8 with destiny
Introducing the expressie; the only quick dry nail polish worthy enough to carry the essie name. This fast drying nail polish expressie dries in about a minute so you can apply on-the-fly and not waste precious time waiting for your nails to dry. Our exclusive first-ever, patented angled brush allows for easy application with both hands. An on trend range of 20 different shades shades to express yourself in every moment. From nude to khaki you will be able to find your best nail polish from our selection.
view details