go to content
essie
nail polish
base & top coats
nail care
virtual try on
nail art
tips & inspirations
about us
authorised retailer
sitemap
faq
contact us
terms of use
privacy policy
facebook
pinterest
youtube
instagram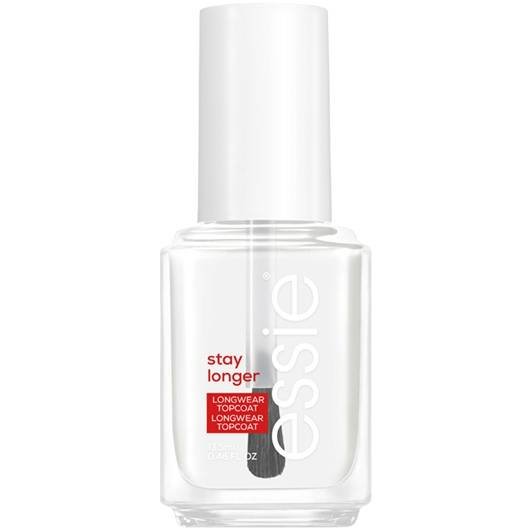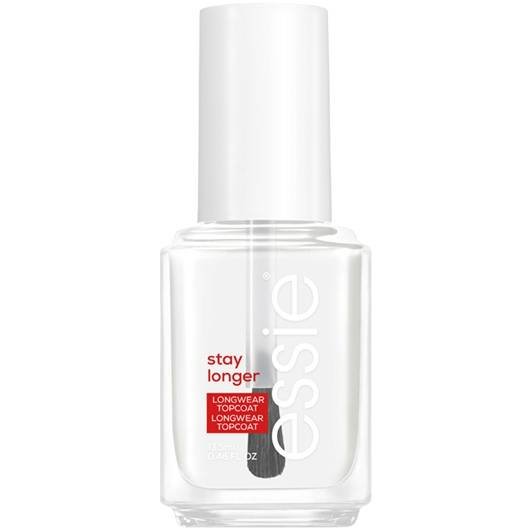 top coat
stay longer top coat
a premium longwear top coat that keeps your essie color mani smooth, bright, and shiny while protecting against chips for an up to 7 day salon quality manicure
Stay Longer Top Coat
a premium longwear top coat that keeps your essie color mani smooth, bright, and shiny while protecting against chips for an up to 7 day salon quality manicure
up to 7 day salon quality manicure
the ultimate longwear top coat for: chip protection, lasting shine, locking in color
keeps essie color mani smooth, bright and shiny
how to use: apply one coat of top coat following application of any essie color
8-free formula. formulated without formaldehyde
Stay Longer Top Coat
a premium longwear top coat that keeps your essie color mani smooth, bright, and shiny while protecting against chips for an up to 7 day salon quality manicure
up to 7 day salon quality manicure
the ultimate longwear top coat for: chip protection, lasting shine, locking in color
keeps essie color mani smooth, bright and shiny
how to use: apply one coat of top coat following application of any essie color
8-free formula. formulated without formaldehyde
Please be aware that ingredient lists for the products of our brand are updated regularly. Please refer to the ingredient list on your product package for the most up to date list of ingredients to ensure it is suitable to your personal use.
butyl acetate, ethyl acetate, nitrocellulose, dipropylene glycol dibenzoate, isopropyl alcohol, acetyl tributyl citrate, cellulose acetate butyrate, acrylates copolymer, sucrose acetate isobutyrate, phthalic anhydride / glycerin/glycidyl decanoate copolymer, alcohol denat. [+/- may contain / peut contenir ci 60725 / violet 2
1. Apply one layer of your chosen
base coat
.
2. Follow with two coats of your favourite
nail colour
.
3. Finish with a layer of gel-setter top coat for perfect, glossy shine
explore similar shades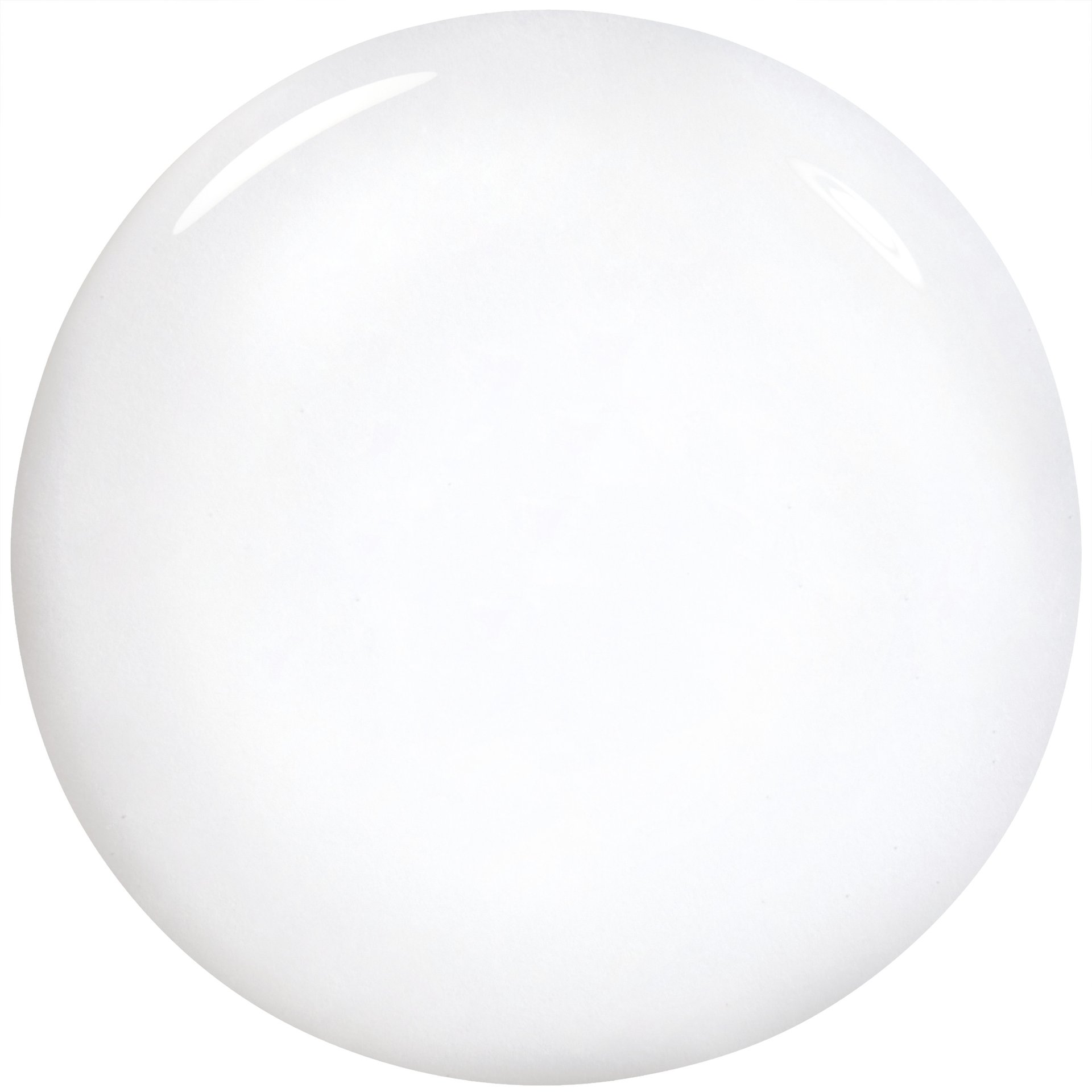 top coat
gel couture top coat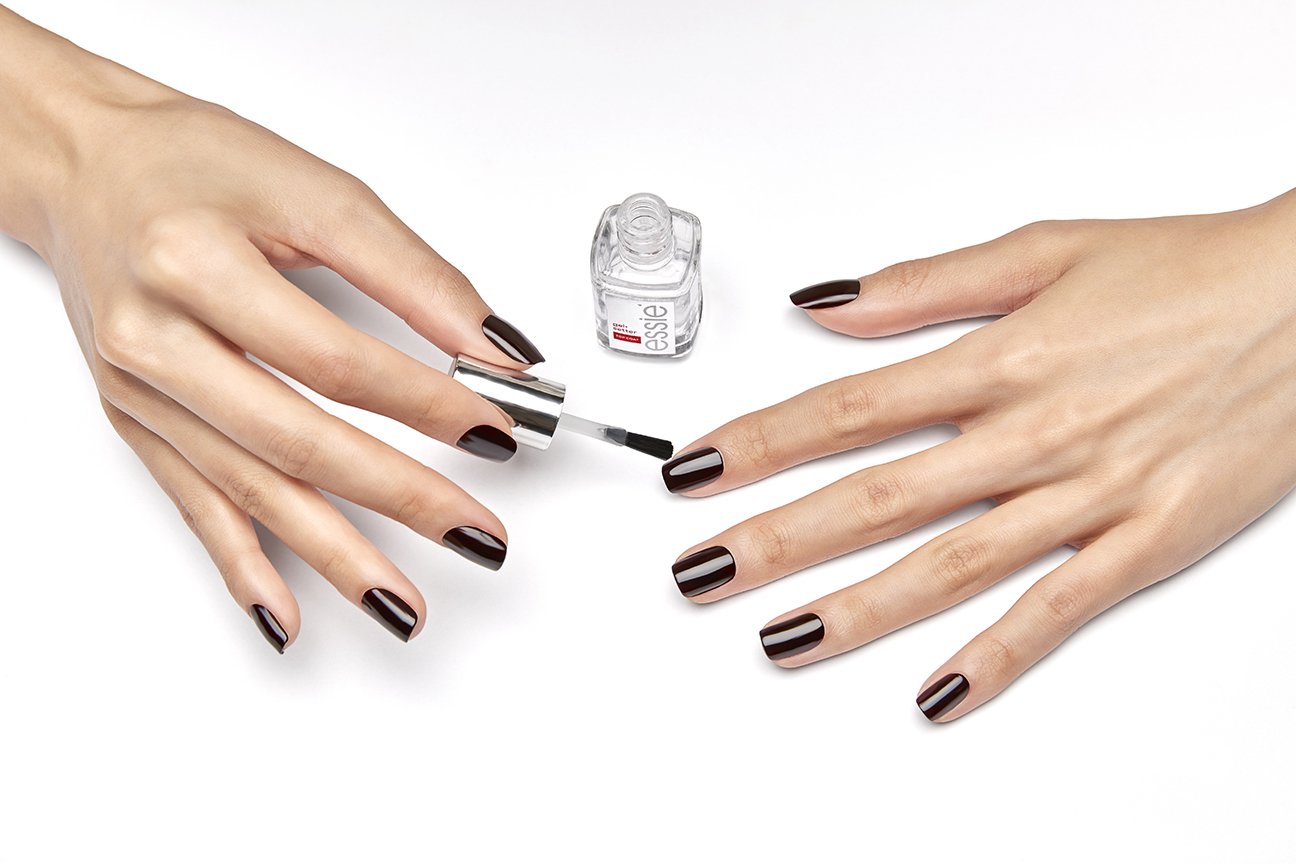 top coat
gel setter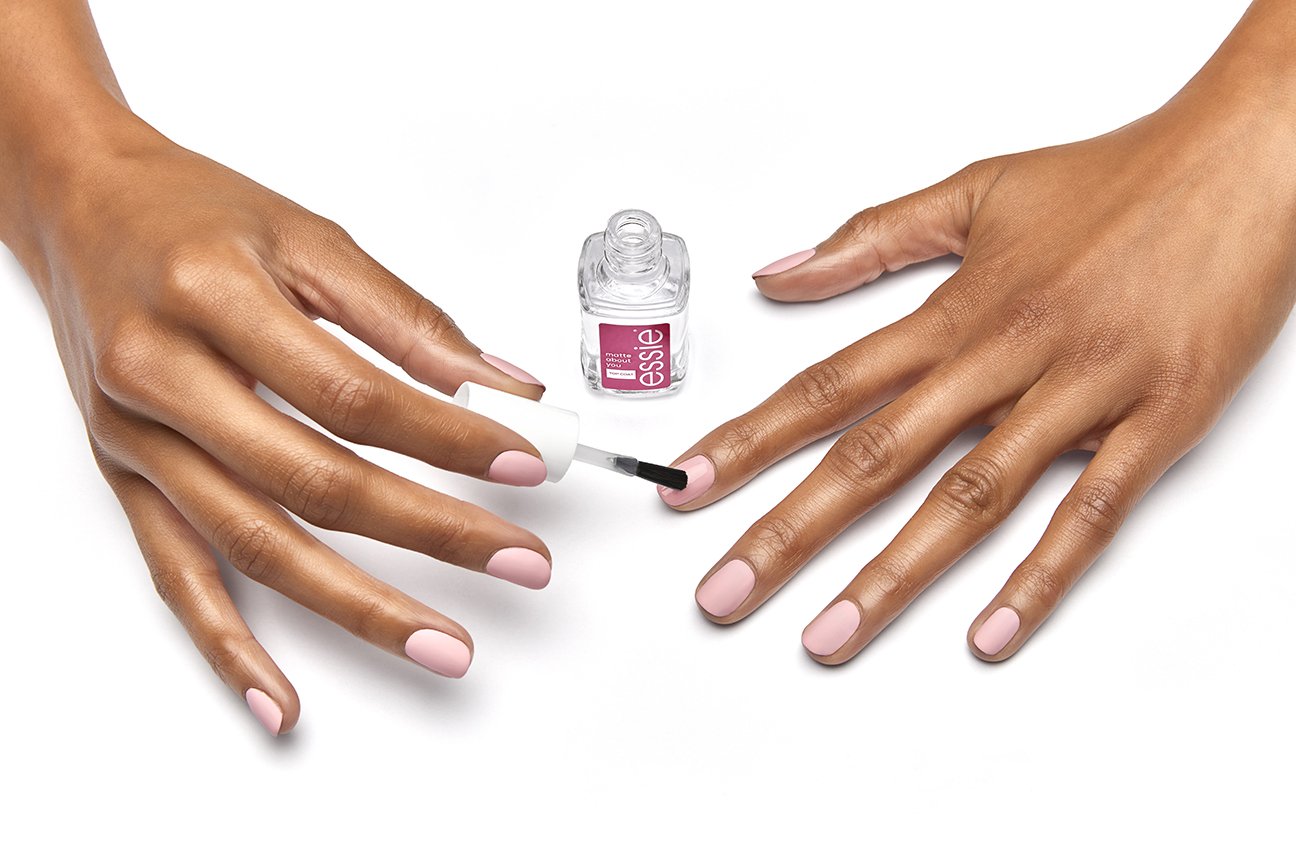 top coat
matte about you
complete manicure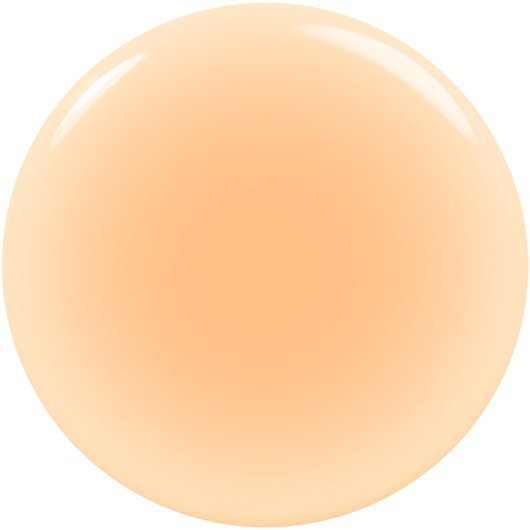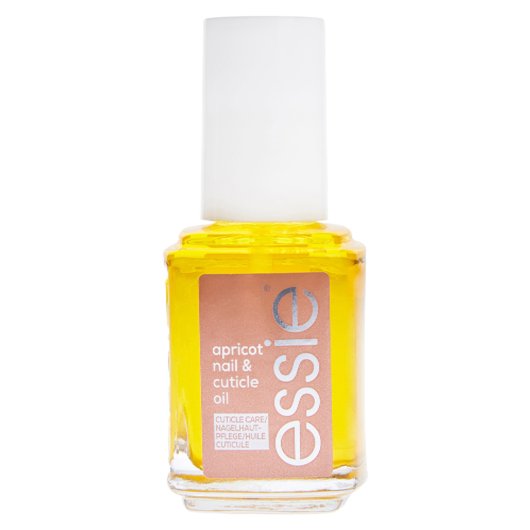 nail care
apricot cuticle oil
<h1 style="font-size:19px;">apricot cuticle oil</h1> <h2 style="font-size:16px;"><strong>&nbsp;nourish and revitalise your cuticles with essie's apricot cuticle oil</strong></h2> <p>you've heard about - meet the iconic apricot <strong>cuticle oil</strong> from essie Australia. this luxurious nail care product is designed to nourish, moisturise and revitalise your cuticles while giving you the ultimate pampering experience at home!&nbsp;</p> <h2 style="font-size:16px;"><strong>why we love the apricot cuticle nail oil</strong></h2> <p>our cuticle oil is enriched with a blend of apricot kernel and jojoba oil for a perfect formula to hydrate and soften the cuticles, preventing dryness and promoting healthy nail growth. the <strong>nail oil</strong>'s lightweight texture also allows for quick absorption, leaving your cuticles and nails with a non-greasy finish. instead, you'll get neat, polished and healthy cuticles in every application.&nbsp;</p> <h2 style="font-size:16px;"><strong>how to use the essie apricot cuticle oil</strong></h2> <p>apply a small amount to each cuticle and gently massage in a circular motion. this can be done as often as you like, but regular use is recommended for optimal results. the oil can be applied on bare nails or over your favourite nail polish. for extra pampering treatment, consider applying the cuticle oil before bed and leaving it overnight. this allows the oil to penetrate deeply and nourish the cuticles while you sleep, leaving you with beautifully hydrated and conditioned cuticles in the morning.</p>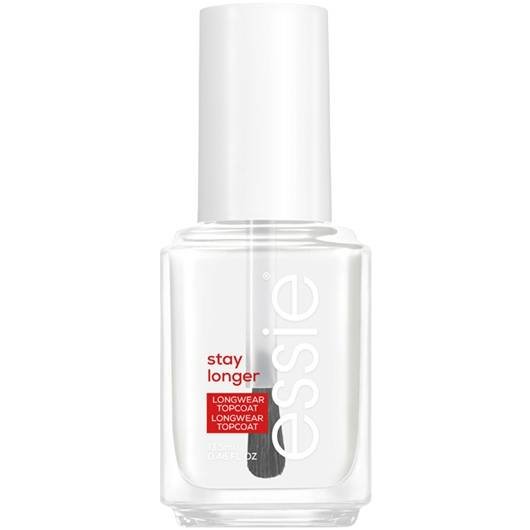 top coat
stay longer top coat
<h1>Stay Longer Top Coat</h1> <p style="color: #333333; background-color: #ffffff; margin: 1em 0px; padding: 0px; letter-spacing: 0.1px;">a premium longwear top coat that keeps your essie color mani smooth, bright, and shiny while protecting against chips for an up to 7 day salon quality manicure</p> <ol style="color: #333333; background-color: #ffffff; margin: 1em 0px; list-style-type: disc; list-style-image: initial; letter-spacing: 0.1px;"> <li>up to 7 day salon quality manicure</li> <li>the ultimate longwear top coat for: chip protection, lasting shine, locking in color</li> <li>keeps essie color mani smooth, bright and shiny</li> <li>how to use: apply one coat of top coat following application of any essie color</li> <li>8-free formula. formulated without formaldehyde</li> </ol>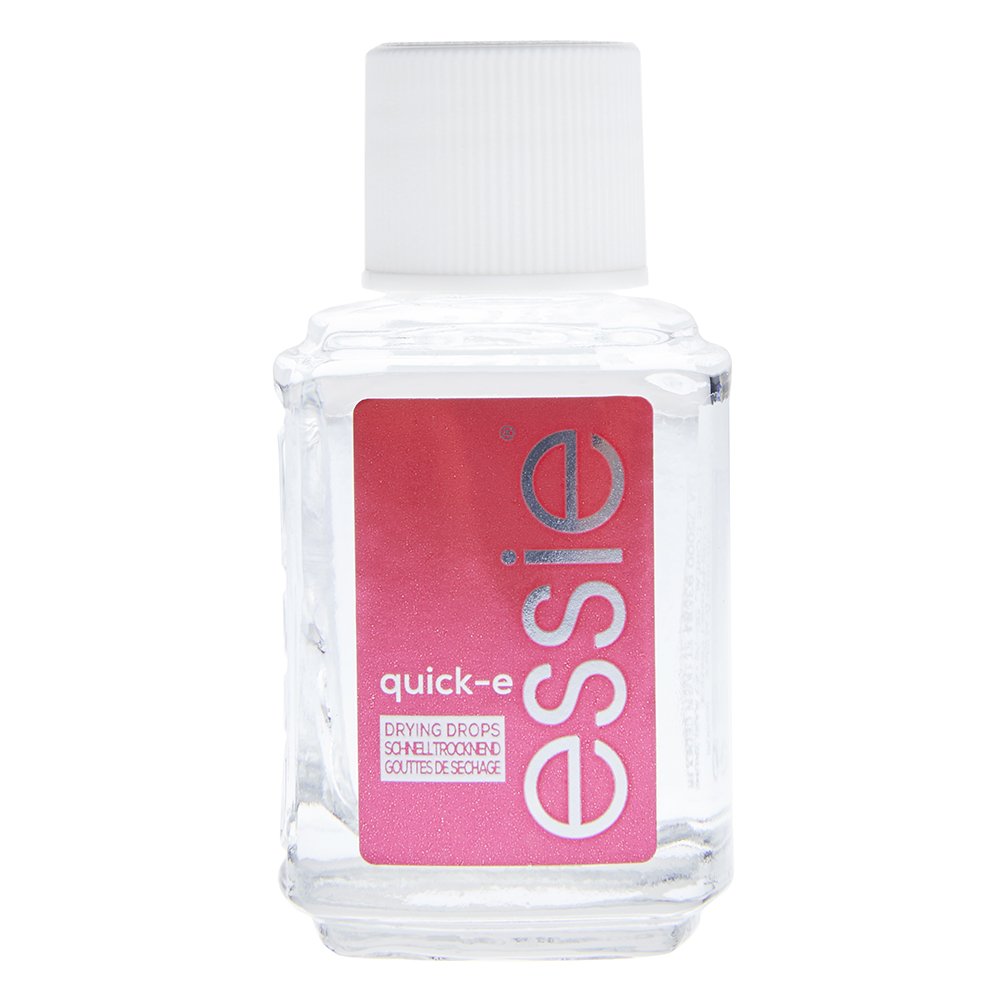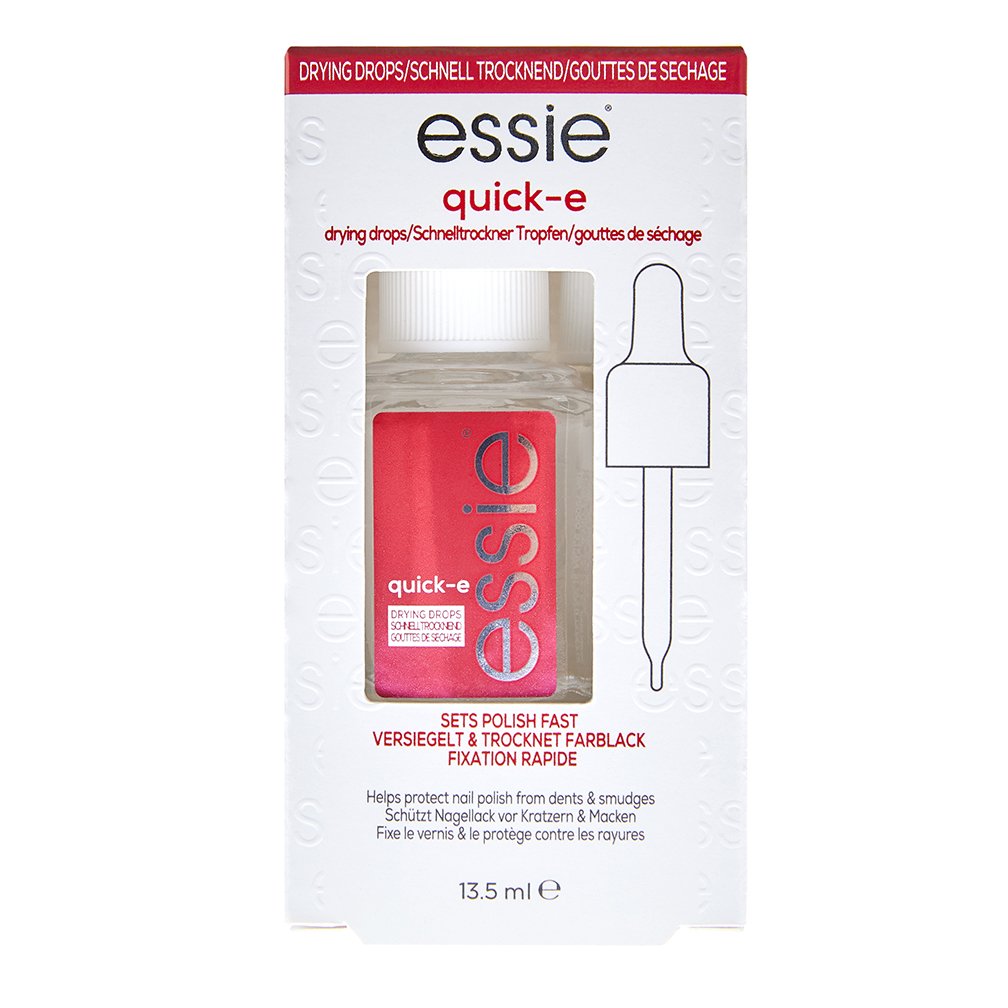 nail care
quick-e
<style type="text/css"> p.p1 {margin: 0.0px 0.0px 0.0px 0.0px; font: 12.0px 'Lucida Grande'; colour: #000000} </style> <p class="p1">set your manicure in a flash with quick-e fast-drying drops.<span class="Apple-converted-space">&nbsp; </span>protects nails from smudges, dents, nicks and scratches and reduces nail dry time for a speedy manicure.</p>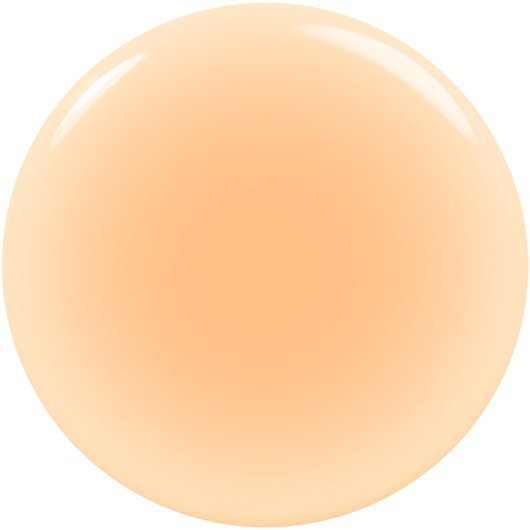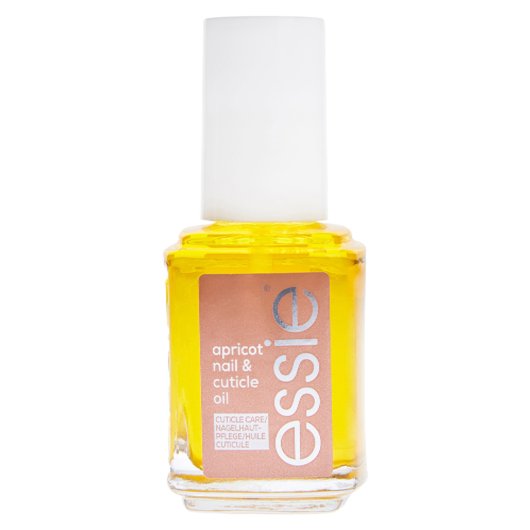 nail care
apricot cuticle oil
<h1 style="font-size:19px;">apricot cuticle oil</h1> <h2 style="font-size:16px;"><strong>&nbsp;nourish and revitalise your cuticles with essie's apricot cuticle oil</strong></h2> <p>you've heard about - meet the iconic apricot <strong>cuticle oil</strong> from essie Australia. this luxurious nail care product is designed to nourish, moisturise and revitalise your cuticles while giving you the ultimate pampering experience at home!&nbsp;</p> <h2 style="font-size:16px;"><strong>why we love the apricot cuticle nail oil</strong></h2> <p>our cuticle oil is enriched with a blend of apricot kernel and jojoba oil for a perfect formula to hydrate and soften the cuticles, preventing dryness and promoting healthy nail growth. the <strong>nail oil</strong>'s lightweight texture also allows for quick absorption, leaving your cuticles and nails with a non-greasy finish. instead, you'll get neat, polished and healthy cuticles in every application.&nbsp;</p> <h2 style="font-size:16px;"><strong>how to use the essie apricot cuticle oil</strong></h2> <p>apply a small amount to each cuticle and gently massage in a circular motion. this can be done as often as you like, but regular use is recommended for optimal results. the oil can be applied on bare nails or over your favourite nail polish. for extra pampering treatment, consider applying the cuticle oil before bed and leaving it overnight. this allows the oil to penetrate deeply and nourish the cuticles while you sleep, leaving you with beautifully hydrated and conditioned cuticles in the morning.</p>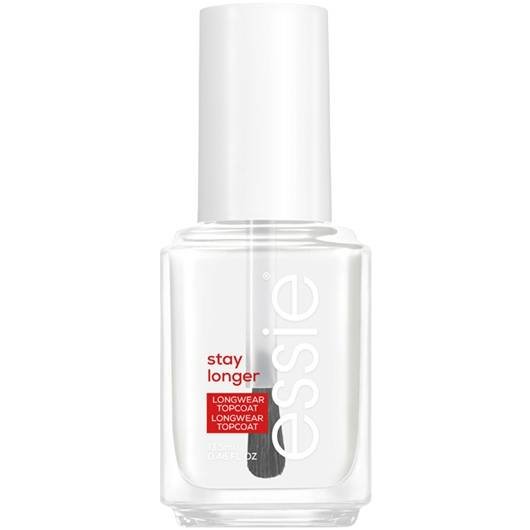 top coat
stay longer top coat
<h1>Stay Longer Top Coat</h1> <p style="color: #333333; background-color: #ffffff; margin: 1em 0px; padding: 0px; letter-spacing: 0.1px;">a premium longwear top coat that keeps your essie color mani smooth, bright, and shiny while protecting against chips for an up to 7 day salon quality manicure</p> <ol style="color: #333333; background-color: #ffffff; margin: 1em 0px; list-style-type: disc; list-style-image: initial; letter-spacing: 0.1px;"> <li>up to 7 day salon quality manicure</li> <li>the ultimate longwear top coat for: chip protection, lasting shine, locking in color</li> <li>keeps essie color mani smooth, bright and shiny</li> <li>how to use: apply one coat of top coat following application of any essie color</li> <li>8-free formula. formulated without formaldehyde</li> </ol>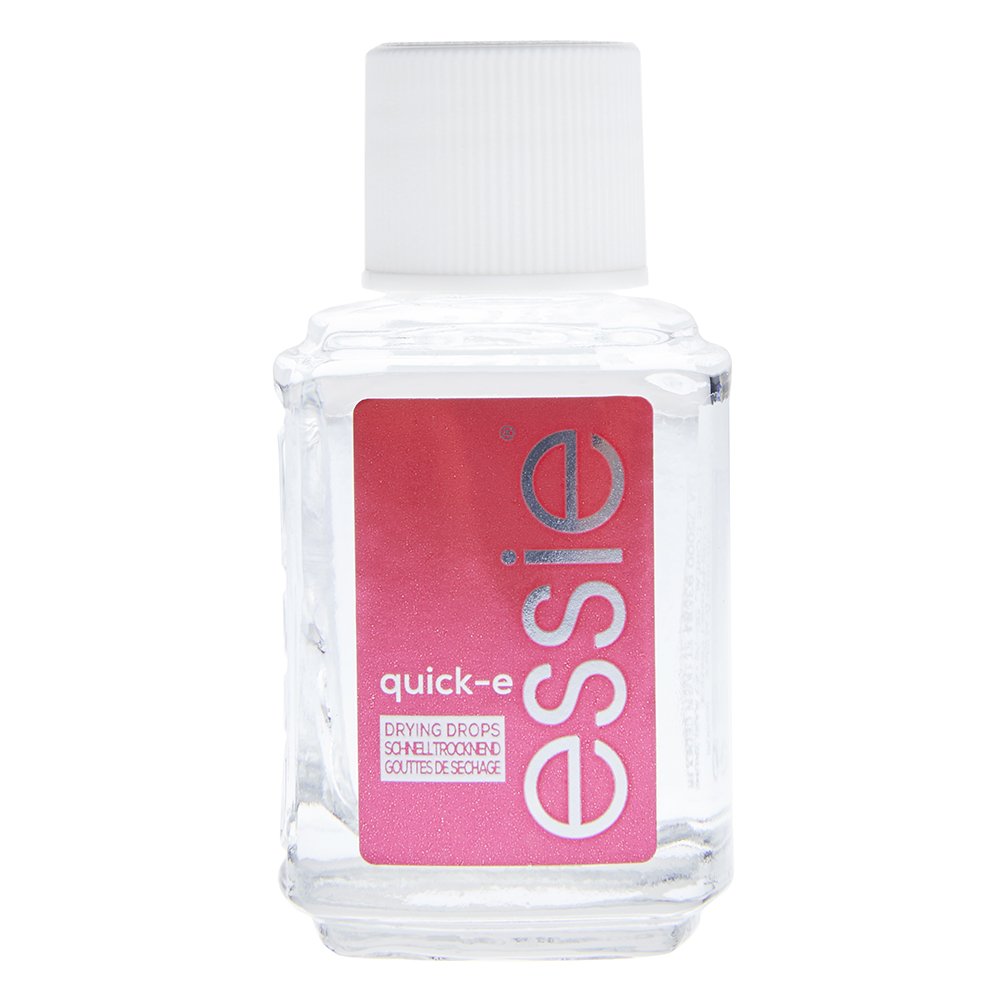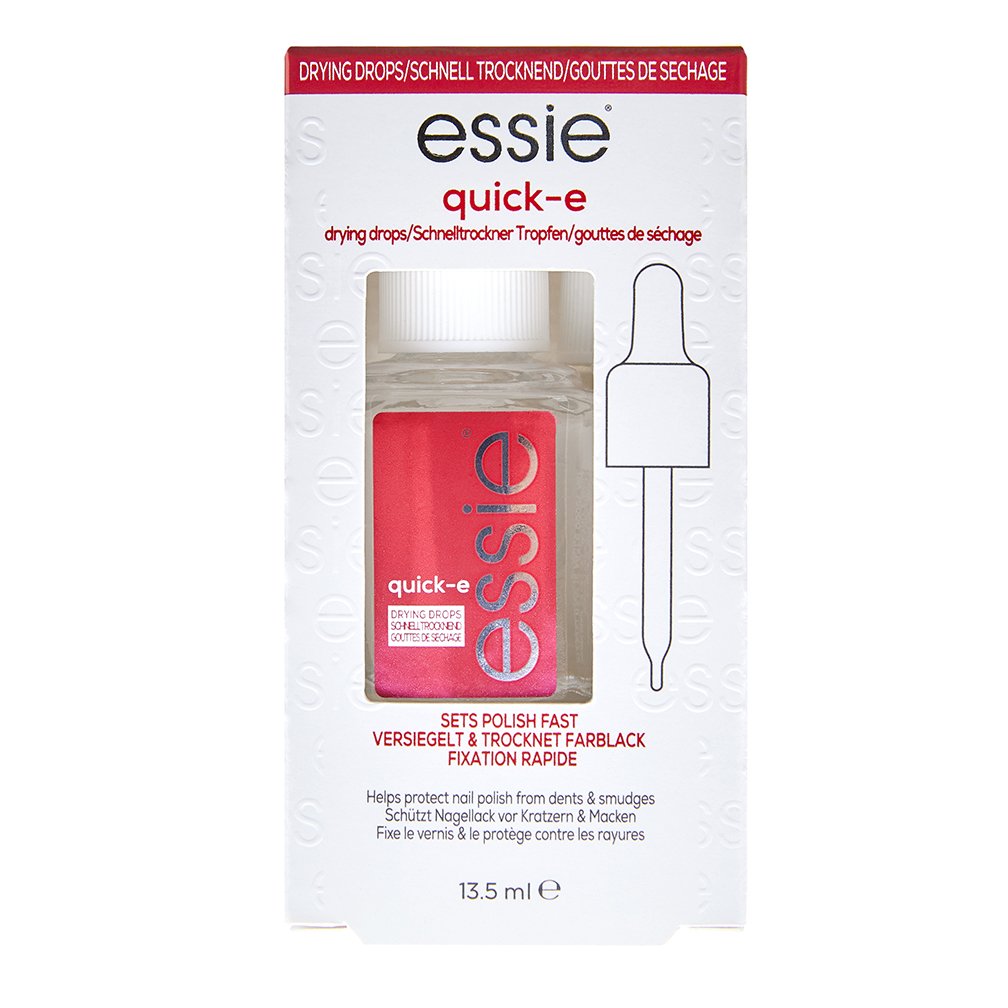 nail care
quick-e
<style type="text/css"> p.p1 {margin: 0.0px 0.0px 0.0px 0.0px; font: 12.0px 'Lucida Grande'; colour: #000000} </style> <p class="p1">set your manicure in a flash with quick-e fast-drying drops.<span class="Apple-converted-space">&nbsp; </span>protects nails from smudges, dents, nicks and scratches and reduces nail dry time for a speedy manicure.</p>